More About the Best Audio Tour Guides in the Islands
We have partnered with some of the best audio tour guides in Hawaii to create this self-guided tour company, AT.Hi or Audio Tour Hawaii.  This place is unique, so we work with local tour guides, subject experts, and community members to give you accurate information from reliable sources and a great time.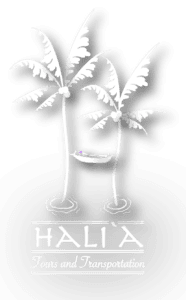 Hawaii Private & Self Guided Tour Companies
AT.Hi is presented by Halia Tours and Transportation, a five-star Oahu private tour Company.  We wanted to help guests explore the islands in a fun and responsible way.  Unlike other audio tour guides, our narrators and research staff are local.  Most are born and raised in Hawaii and are Native storytellers and professionals.  We view it as both a privilege and a responsibility to help share the stories of this place we love so much.  
These tours provide history and insights about life in Hawaii for those days you are not on tour.  We designed the routes not only to be entertaining but also to include safety information, parking tricks, and general local knowledge to help improve your experience.  All areas on our tour are public property or businesses that welcome visitors to their establishments, so you are sure to have a great day, with only good surprises.
Professional Tours by Professional Guides
Our storytellers and their teachers are why we are the best of Hawaiiʻs self-guided tour companies.  We use only reliable sources with credible information shared by local people.  Since we didnʻt just hire some voice over actor, all of our guides earn a generous percentage of every sale.  So that means even though itʻs a virtual tour, youʻre still supporting a local tour guide!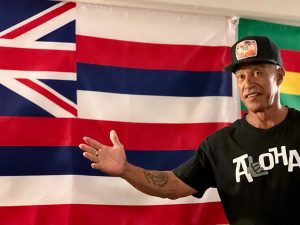 Eddie
Eddie was born on Oahu and lived all over the island. He has been a professional tour guide for years. Eddie loves to surf, spend time with his family and enjoy life in the islands.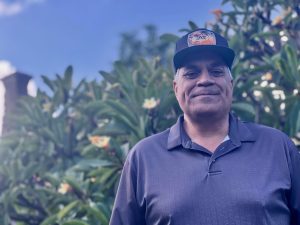 Kapena
Kapena is a tour driver, actor, comedian, and overall great guy. Kap (as his friends call him) was born and raised on Oahu and is a Veteran of the United States Military.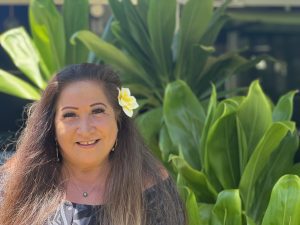 Malia
Born and raised in Hawaii. Maliaʻs family were retainers to Queen Liliuokalani. She is a veteran tour sales agent for Roberts Hawaii, Expedia, State of Hawaii Certification Instructor, and more.
Michael
Hospitality Industry Professional in Hawaii for over 15 years. Founder of Halia Tours and Transportation, State of Hawaii Certified Tour Guide, and Associates Degree in Hawaiian Studies.
AT.Hi Self Guided Tours: How it Works
New to the Community?  Represent a school group or local organization?  Even tour companies looking for a way to save money on employee training will love the AT.Hi experience.  We offer Kamaaina Pricing and free, fun retention quizzes for all our tours.  Why should visitors get to have all the fun?