Free Hawaii Scavenger Hunts and Beachcombing Games
All of the GPS Guided Audio Tours include free Hawaii scavenger hunts, beachcombing games, and free quizzes. Each tour has two different versions. The Easy(ish) ones are great for kids and testing your knowledge base.  If you are a history buff, looking to train tour guides, or just want to get to know your neighborhood, check out the Hard(er) games and quizzes.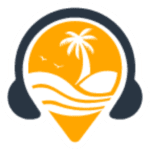 Every Tour Also Has Free Beachcombing Quizzes
Not only do all GPS Audio Tours have free scavenger hunts, but they also have fun quizzes for different abilities.  Test your knowledge about what you learned on tour.  Perfect for kids and even employee training for tour guides.
Every tour has two free quizzes, just like the scavenger hunts and beachcombing games.  First, try the Easy(ish) versions, which all have 10 Questions.  Once youʻre ready, give the Hard(er) quizzes and scavenger hunts a try.
View More GPS Guided Audio Tours from AT.Hi
We offer a variety of self-guided GPS-led tours to help folks explore Hawaii.  They are served on the VoiceMap Mobile Travel App and work on both iPhone and Android.  Every tour includes two free Hawaii scavenger hunts and fun beachcombing knowledge quizzes.  Take a look at the types of excursions provided by AT.Hi.
Want to Learn About Hawaii Without Driving?
Check out our Halia Tours and Transportation partners for all Your Hawaii Private Tour needs.  Visit places like Pearl Harbor, Downtown Honolulu, the South Shore, and so much more.  Thatʻs another great way to learn about Hawaii.  All of the fun and none of the arrangements.