Entertaining Kid Car Games & Free Hawaii Quests for GPS Tours
All the GPS-guided self-driving tours by AT.Hi have free kid car games and fun Hawaii quests and quizzes to keep everyone entertained.  There are two options for each. First, try the Easy(ish) versions, which are perfect for most ages. After that, try the Hard(er) scavenger hunts and tour tests if you really want to have some fun. If you rent a car while you are here, you must try at least one.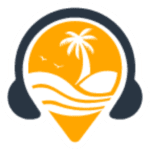 All Audio Tours Come with Free Fun Quizzes
Still not finished having fun?  Neither are we.  Make sure to try the free quizzes to go along with these fun Hawaii quests.  Like the scavenger hunts, there are two versions of each.  The 10-question Easy(ish) tests are fun for most ages.  If you want something a little Hard(er), we offer 25-question quizzes for every GPS-guided Audio Tour.
They are a perfect way to keep kids engaged and entertained.  Not only that, but itʻs a great way to better know your neighborhood or favorite places in Hawaii. You donʻt even have to do the tour to take them.  In fact, if youʻre still shopping around, they might help you make the decision.  
More GPS Audio Tours with Free Hawaii Quests
While there may be other audio tours in Hawaii, theyʻre nothing like AT.Hi.  We have designed a variety of engaging audio tours and given you a bunch of free extras.  There are two scavenger hunts and quizzes that accompany every route.  Theyʻre great for kids, couples, working travelers, and even training future tour guides.
New to the Community?  Represent a school group or local organization?  Even tour companies looking for a way to save money on employee training will love the AT.Hi experience.  We offer Kamaaina Pricing and free, fun scavenger hunts for all our tours.  Why should visitors get to have all the fun?