Free Learning & Employee Training Quizzes from AT.Hi
Learn more about Hawaii while having a great time exploring the islands.  All AT.Hi GPS Guided Audio Tours have free learning quizzes for your entertainment.  There is an Easy(ish) Quiz with 10 questions or a Hard(er) option with 25 questions.  The only other thing you need is the VoiceMap Mobile App, which is free.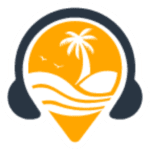 Free Learning For All GPS Guided Audio Tours
All of our audio tours are designed and narrated by professional guides.  We have built all the stories from reliable sources with accurate information.  Whether traveling on vacation, with a school group or looking for a better way to do employee training, AT.Hi has you covered.
Every tour comes with Easy(ish) free quests and a Hard(er) scavenger hunts.  Both are free and fun for a wide variety of ages and backgrounds. Each driving tour is designed for easy directions, minimizing highway merges and left turns.  After all, they were designed by Halia Tours and Transportation.
Checkout More AT.Hi GPS Excursions for More Tour Training
Enjoy local GPS-guided driving tours by AT.Hi delivered on the worldwide app for travel VoiceMap on iPhone and Android.  We offer a variety of self-guided tours to explore the Hawaiian Islands.  Each one is designed and narrated by professional guides and the local community.   Itʻs like the best of both worlds.
Want to explore even more of the island?
Check out our partners at Halia Tours and Transportation for all your Hawaii Private Tour needs.  Visit places like Pearl Harbor, Downtown Honolulu, the South Shore, and so much more.  Thatʻs another great way to learn about Hawaii.  All of the fun and none of the arrangements.